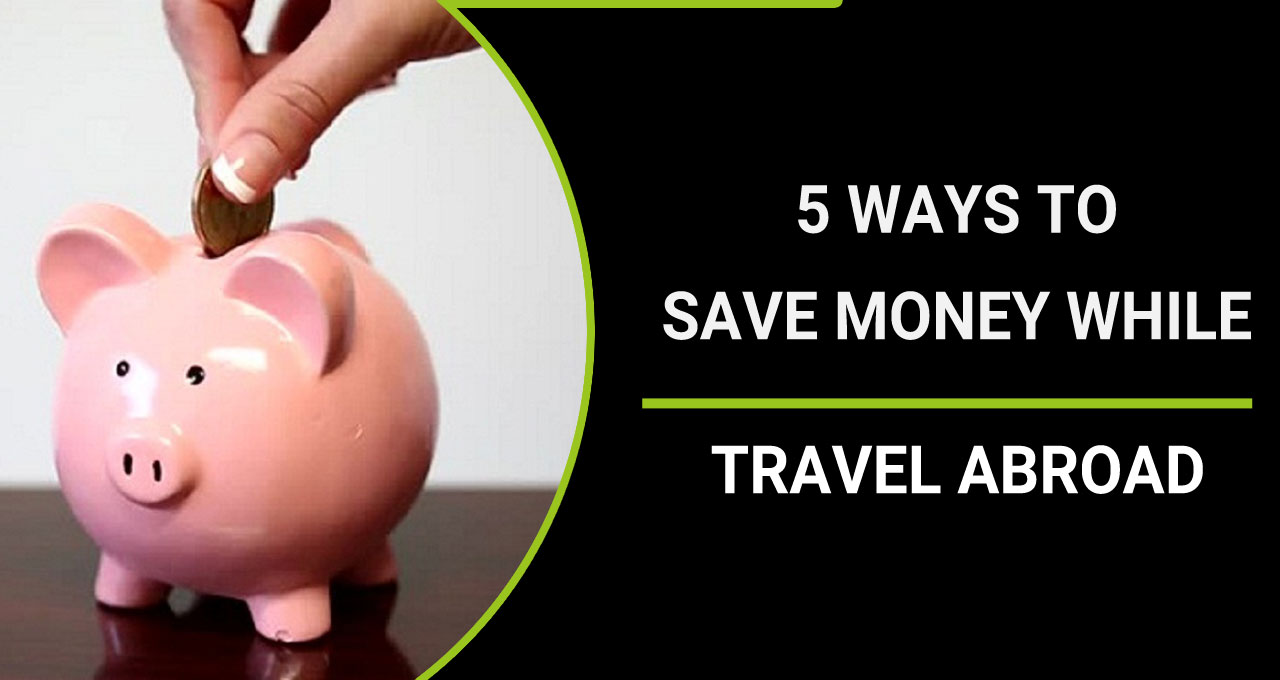 5 Ways To Save Money While Travelling Abroad
Vacationing abroad or travelling to a foreign destination requires a lot of planning, preparations and cash. Money is required for hotel Booking, air tickets, insurance and more. While there are enough and more resources available to save money on hotel booking, air tickets and insurance but there is much less information on how to save money on Foreign Exchange.
There are many options by which we can easily save cash while travelling abroad and in the form of carrying Foreign Exchange. Based on our research, some options to save money are as follows:
5 Ways To Save Money During Vacationing Abroad or Travelling to a Foreign Destination
1) Buy a Travel Card: The best way to save money while travelling abroad is using travel card. In this we can add a certain amount which we have planned to use for our travel. This will help us to set a fixed budget for our trip and will also prevent us from unnecessary wastage of money. Learn more on travel cards Kenznow Travel Currency Cards.
2) Find the best rate of foreign exchange: It is one of the most important steps as we don't want to unnecessary spend more on the exchange rate. Sometimes we are unaware and exchange the currency on the airport kiosks as they are convenient but they charge extra fee. We can avoid this by pre planning our currency requirement and exchange the currency when favorable. Compare more of current exchange rates on Kenznow Forex card Comparisons.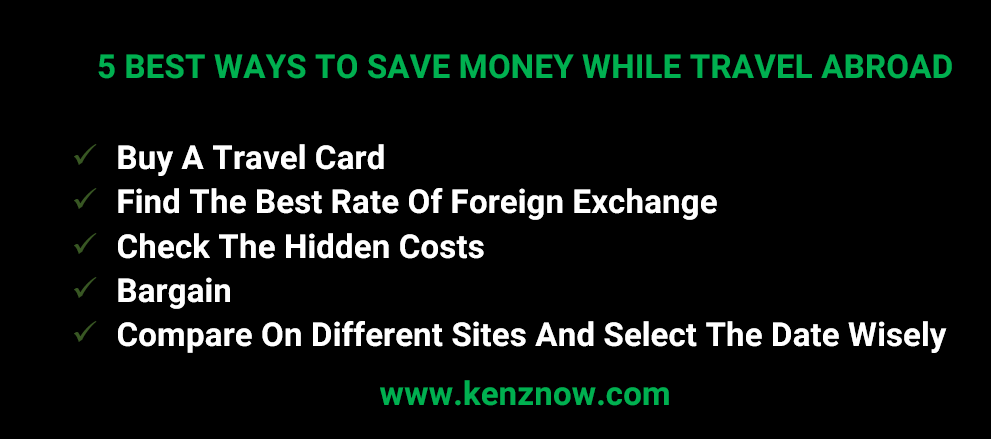 3) Check the hidden costs: Foreign Exchange is easily available in the market but before buying the foreign exchange we must compare the exchange rate offered by different forex center. We must also check that they are not charging any extra transaction cost. Thus we must check all the aspects before purchasing forex. For holistic comparison of cards do check out Kenznow Forex card Comparisons.
4) Bargain: Another way to save money is negotiation. Before making booking find the best deal and negotiate on with them as it will help you to save money especially if you are booking it with the Foreign exchange dealers and banks as they have certain margin and they can easily negotiate and alter the price quoted by them which can be beneficial for you.
5) Compare on different sites and select the date wisely: After deciding the place where you wish to travel the first thing you must do is to check and compare different travel packages offered this will give you a clarity about the budget and also will help you to get the best price of the travel.
Similarly it is prudent to buy your foreign exchange beforehand and keep in your travel card as more often than naught, one gets the benefit of the INR depreciation. Check the limits of money that one can load on the card Kenznow Forex card INR Rates.
These are some of the ways by which we can save our hard earned money while planning to travel abroad. If planned wisely and properly we can definitely save a lot of money on our trip and enjoy to the fullest. Hope these tips will be helpful to plan your next trip.