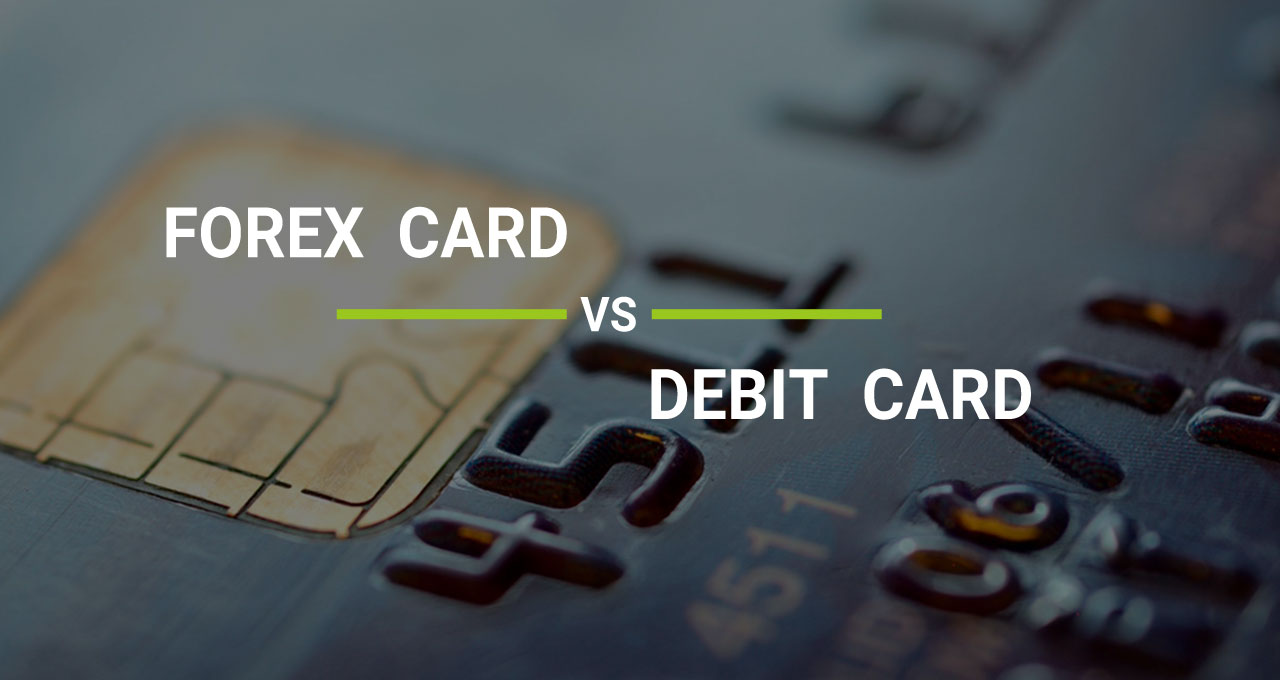 Forex Card Vs. Debit Card Pros And Cons
If you are among those who love to travel abroad and is next thing in your bucket list then this article is a must read for you because here we will be discussing the right card one must carry when travelling abroad.
Forex cards or Travel Cards are prepaid cards which one can carry while travelling abroad. These are pre-loaded cards which one can carry while travelling abroad. Read more on travel cards at Kenznow Travel Abroad
Debit cards on the other hand are those which allow you to transfer money electronically from our bank account.
Following table explains in detail the difference between Forex Card and Debit Card
| | | |
| --- | --- | --- |
|   | Forex Card | Debit Card |
| 1. | These cards generally offer a flat Foreign ATM withdrawal Rate which is generally lesser than Debit and Credit Card. | If you want to withdraw the money in foreign land from the debit card the fee charged by them is quite high as they charge the currency exchange rate. |
| 2. | Generally if you are swiping the travel card while making payment for any purchase you are not charged any extra fee. Check on the charges for travel cards at Kenznow Forex card Comparisons | Certain fee named as Dynamic Currency Conversion fee is charged while making payment through debit card as the money is converted into the foreign currency. |
| 3. | The Exchange rate in the prepaid travel card is locked. Check out the exchange rates offered by various travel cards at Kenznow | Exchange rate are not locked which is a disadvantage for the customers. |
| 4. | As it is a pre-paid instrument it prevents the travellers from overspending. | Debit card allow you to deduct amount directly from your account which may lead to overspending of your money. |
| 5. | Reloading of funds can be done with some service providers it sometimes can be a time consuming and this can easily create a problem for you when you are travelling abroad. Compare process of loading the travel card at Kenznow Forex card Comparisons | There I no requirement to reload money as the amount I directly deducted from the bank account. Funds must be available in your account to make any transaction. |
| 6. | There is no interest accrued on the pending balance on travel card. | The money in bank account to which debit card is linked earns interest. |
| 7. | The money kept in travel card can only be used while travelling overseas. | The debit cards are free to be used overseas or in the country where they are issued. |
| 8. | The downside in cases of fraud is limited to the balance in the card | Debit card on the other hand is linked with bank and it can cause a major problem if stolen. |
By the above table we can easily make out that both travel card and Debit card have their pro and cons and one must be very careful while selecting which is best for their travel. In case of more dilemmas about which travel card to buy we can easily compare it on Kenznow.