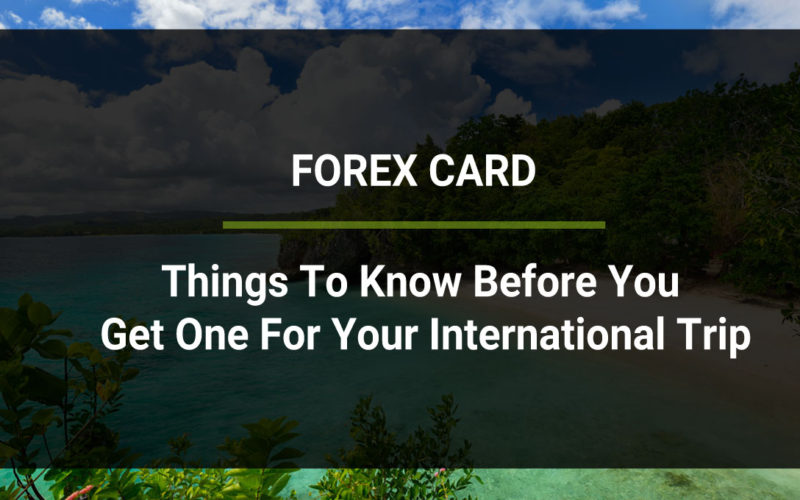 Forex Card: Things To Know Before You Get One For Your International Trip
Forex card or Travel are the most convenient way to carry money while travelling. But while purchasing travel card one must keep certain things in mind so that you do not face any problem while before your travel.
Some of the tips one must keep in mind before travelling abroad are:
1) Buy the Forex card much before the date of travel: This is the first thing one must do after deciding the travel location because this will help one to purchase the currency in time and make use of favorable currency movement. Check out the latest currency rates at Kenznow.
2) No hidden cost: Travel card is safe but the vendors generally charge certain fee about which you are not aware of on the name of transaction cost and thus you must be fully aware about what charges will levied the vendors and there must be no hidden cost involved.
3) Compare before you buy: many option of travel card are available in the market as many banks and travel sites are offering travel cards and it is obvious to get confused about which to buy? Where to buy from? So compare the travel cards and then make a wise choice to avoid any regrets. Compare the travel card on Kenznow Forex card.
4) Remember travel card is different from travel debit card: travel card and debit card are two different thing so do not get confused between the both and do purchase travel card as the debit card charges unnecessary conversion rate every of international currency transaction. Check pros and cons of debit and Forex cards by going through Kenznow Forex card.
5) Keep travel document ready: Most of the issuers of cards do both banks and Authorized dealers would need visa confirmation and your identity document before issuing the cards. Do keep them handy while purchasing the card.
These prerequisites help one to understand the best Forex Card suitable and also avoid unnecessary delay in procuring by keeping the above facts in check. Read more about the Forex Cards regulations Kenznow Forex card Exchange rates.