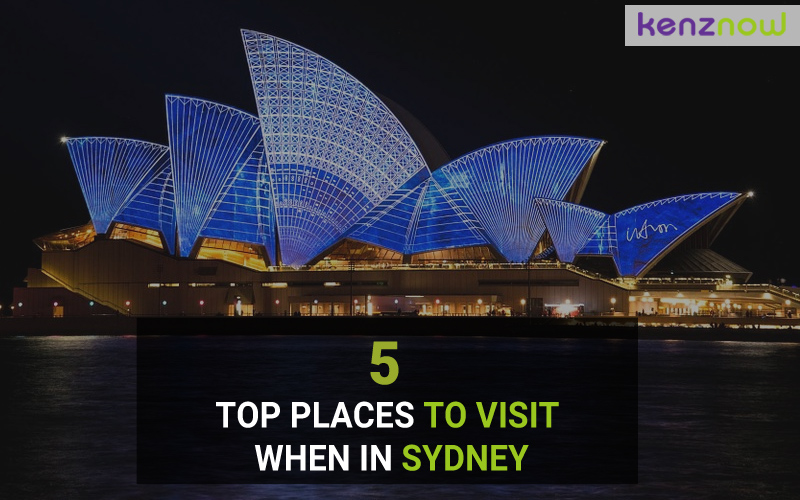 Top 5 Places To Visit When In Sydney
Being one of the most popular and happening states in Australia, how do you go about having the time of your life venturing the lands of Sydney? Here are visiting commandments that thou can follow to witness the heaven on Earth while being in Sydney. Let's go ahead with top 5 places to visit in Sydney, Australia.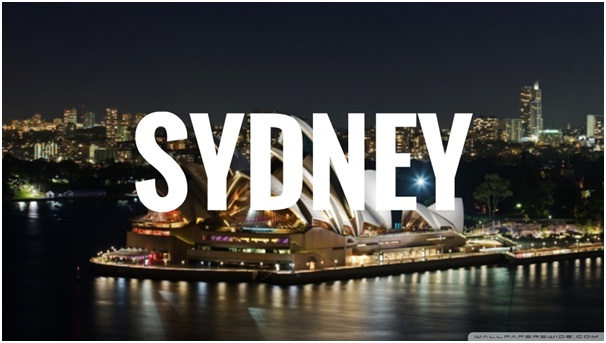 image credits: wallpaperswide.com
Your visiting commandment consists of:
Musical times at the splendid Sydney Opera House.
Be a darling in the Darling Harbour and experience the prominent museums that bring the rich history of Australia.
Meet the intriguing animals of Australia in the well-renowned Taronga Zoo and the Barangaroo Wildlife Reserve.
Follow the stairway to heaven on the Giant Stairway.
Feel wormy as the worms of Glow Worm Tunnel Walking Track light up in the darkness.
SYDNEY OPERA HOUSE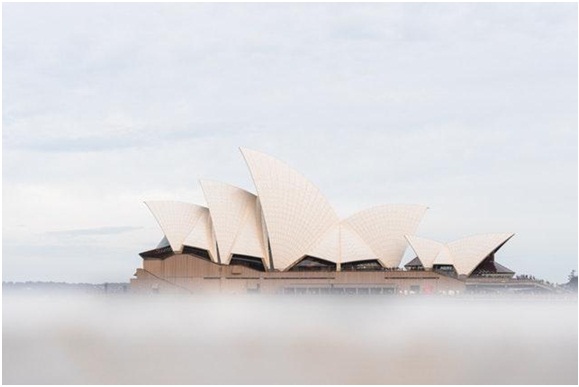 Figure 1 Sydney Opera House
Considered as one of the famous heritage sites in the world, the Opera house is an architectural wonder which is a beauty within itself. Hosting symphonies of Classical legends like Beethoven and Mozart to the plays of Shakespeare, this multi- venue arts performing centre conducts around 1800 event in a year. The whole House maintains a consistent temperature so that the instruments stay in tune. If not for the music you can always visit the place for a guided tour of the whole place.
Pro-Tip:  Rise and shine early and drop down at the Opera house around 6-6:30am for an early backstage guided tour which is a hidden tour gem of the place.
DARLING HARBOUR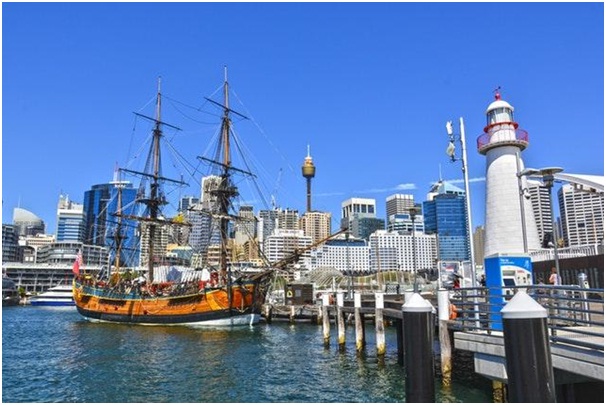 You will have so many activities to do around here that time passes by like lightning. You will run out of time before you run out of options at the Harbour. Cruises starting at the harbour lead to many other different locations. So if your idea of enjoying the day is cruising and setting sail, this is the place to be. If cruises and sailing is slow for you, there is always the jet option. Still not edgy enough? Try the water Taxi. Disappointment is not a word in their dictionary. Surrounded almost by water, you cannot expect Australia to not have an aquarium. Check out the SEA LIFE Sydney Aquarium flooded with 700 species, 13,000 animals inside 6 million litres of water. World's one of the biggest aquarium consists everything from sharks, rays, and even a penguin sanctuary. After that you can walk it off at the Chinese Garden of Friendship. This is as 'Darling' as it gets. Experience bliss in these silent, rejuvenating and calm walks of solitude surrounded by flowers, running water, lagoons and ancient Chinese architecture.
TARONGA ZOO & BARANGAROO RESERVE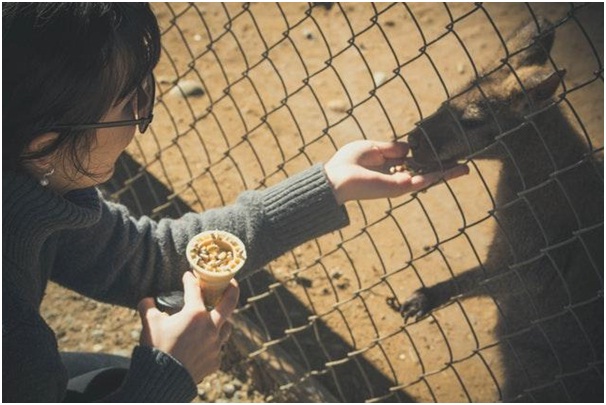 Visit Australia and not meet the kangaroos? No way. Step down to Taranga Zoo and get to witness close to 2,600 animals of 340 species. The famous Koalas, the adorable Quokkas, the duck billed mammals known as platypus. Witness everything from the dry land to wetland, to night time animals and even the innumerable varieties of birds flying around. The infamous Tasmanian devil can also be found in the zoo. You name it, you find it. Opened since 1916, the number of animals have been growing ever since.  With so many animals and birds around this is definitely going to take a good bite of time from your hands so, make sure you have enough of time and start the tour early.
GIANT STAIRWAY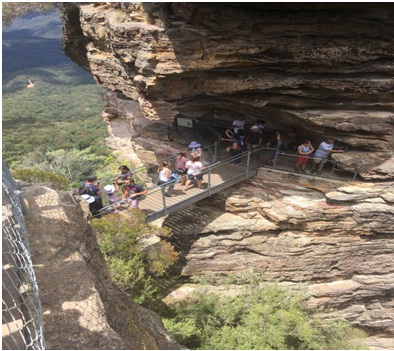 Everyone who has fear of heights, beware. Residing on the Blue Mountains lays this twisting, steep stairway that takes you to the top of the mountains. This stairway runs to the sides of the mountain and this stairway is guarded by steels rods and handrails but it does have a plunging view on the other side. If you want your adrenaline level to rush up, this climb is the best way to do so. You also get to come across one of the Three Sisters which is a unique rock formation on these mountains. This walk covers many waterfalls, look-outs and cliff edges. This slow and plunging ascend leads to a conservation hut at the top which can be a perfect camping spot after finishing the insane climb. You have got to be fit in order to carry out this climb.
Pro-Tip: Exercise, limber up and carry plenty of water. Those are the most important parts of the climb.
GLOW WORM TUNNEL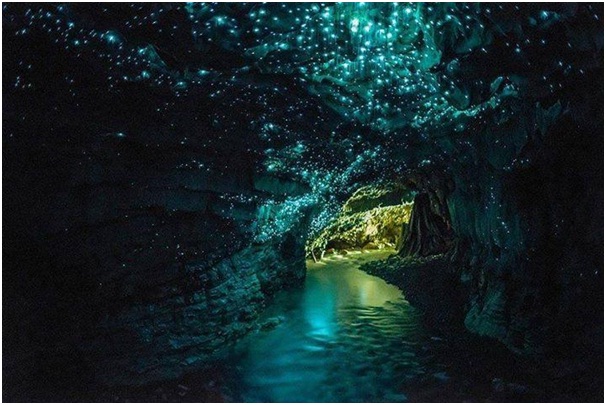 Walking through a dark tunnel filled with worms sound nasty but in this tunnel it is rather beautiful. There is an easy 1km walk to the tunnel entrance, past an impressive landscape of tall forests, lush tree ferns, narrow gorges and stunning pagoda rock formations. Once you're in the tunnel, switch off your torches, stay silent and see the worms glow in blue and light up the tunnel like fireflies. Consider yourself lucky if you spot a Wallaby or a Koala on the way back. The tunnel is full or rocks and slippery roads, got to have careful check with every step.
Find out more about such beautiful places, compare sites and places online at Kenznow Travel Abroad.  Travel abroad at Australia check out here. Find the best way to send money abroad and compare the foreign exchange rates provided by various service providers at Kenznow – India's first ever marketplace for needs abroad.
Interested in traveling to Australia, do drop in a mail to [email protected] and get the best offers and deals from Kenznow Partners.
#Kenznow #BestPlacestovisitAustralia #TravelSydney #TravelAustralia