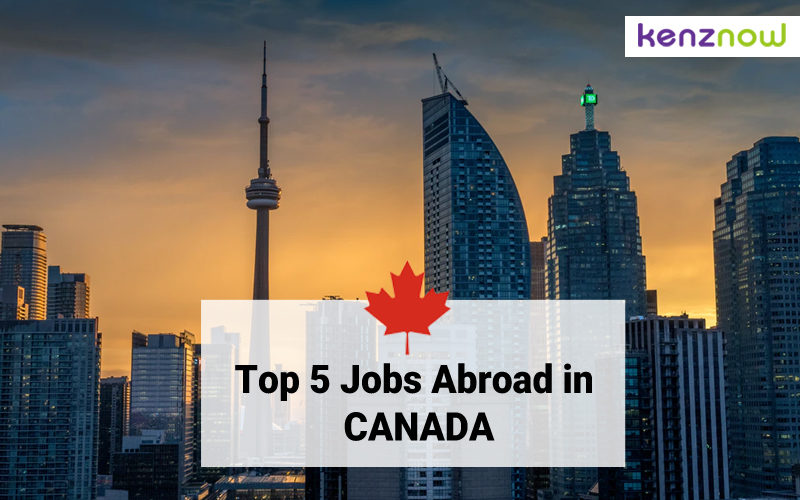 Top 5 Jobs Abroad in Canada
Being a neighbour to the biggest superpower on the planet, Canada is U.S's largest trading partner followed by China and the U. K, The 2nd largest country by land area and also taking the title of the 10th largest economy in the world. It ranks 13th on the Human Development Index (HDI) and has an estimated total population of 37 million people as of 2019. Canada is a country with an abundance of natural resources and we track the top jobs abroad in Canada.
Most of its population is urbanized, which means 80% of its inhabitants are Concentrated in Large and Medium cities, thereby taking its nominal GDP to a staggering $1.7 trillion.
There are a lot of job abroad opportunities for those who are planning to work here where Canada's policies support and encourage immigrants to fly over, As of 2019 over 3,00,000 people Immigrated to the country where majority of its immigrants are from China and South Asia.
The following are the top industries that are said to thrive in the foreseeable future.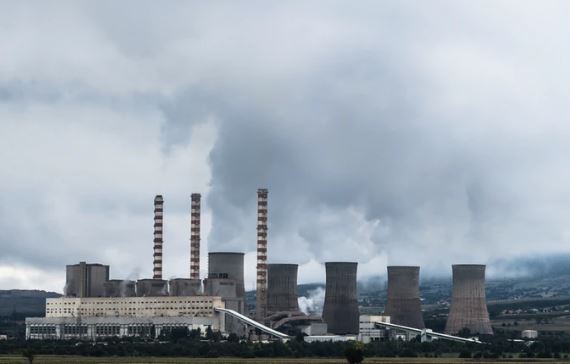 Energy Industry
Overview
Canada is a pioneer when it comes to leading the energy industry, where it has committed to invest in clean technologies and thereby increase energy efficiency for future generations to come. Canada has a diverse abundance of energy resources including crude oil, coal, nuclear energy, renewable energy, natural gas and more thus making international trade of energy a significant part of the Canadian economy where Canada traded energy with almost 165 countries in 2018, thus Ranking it 6th in terms of producing energy in the world. 67% of the country&'s electricity comes from renewable sources and 82% from non-Greenhouse gas emitting sources, It is also the world's 2nd largest producer of hydroelectricity due to its abundance of flowing fresh water reserves.
Stats
The nation's energy sector accounts for over 11% of the total nominal Gross Domestic Product (GDP). The country in 2018 exported $132 billion of its energy production which accounts to almost 23% of total Canadian goods exported.
Almost 89% of its energy products ($117 billion) are exported to its neighbor the U. S. By the National Resources of Canada in 2018.
Employment Potential
The energy sector directly employed more than 2,69,000 people and indirectly supported more than over 5,50,500 jobs which is 4.4% of the total employment. In 2016-17 the spending on Research, development and demonstration by the federal energy and government energy department was $661 million whereas in 2017-18 there was an increase of 14% that capped out the total expenditure to a staggering $799 million. The country has steadily kept increasing its annual funding where its commitment to producing green, sustainable energy is growing.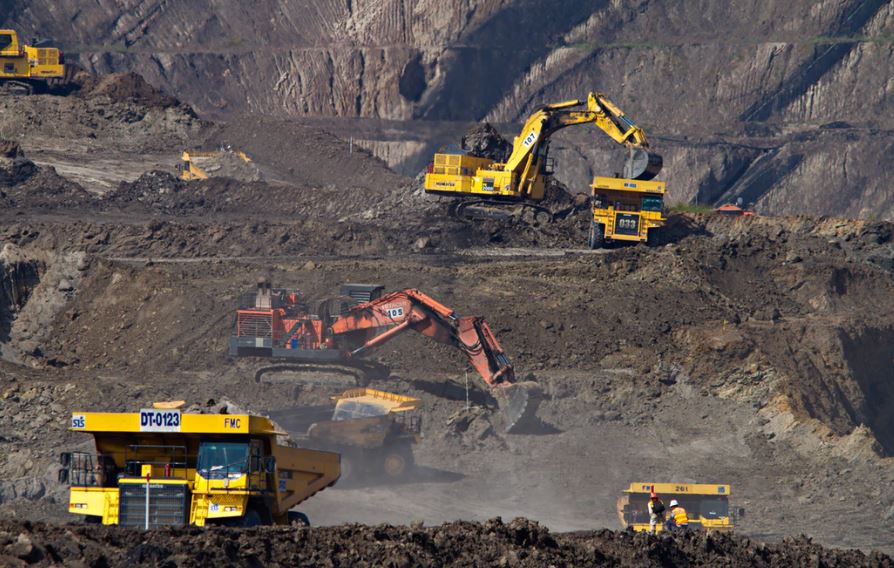 Mining Industry
Overview
Mining is a general term that showcases a variety of activities that include mineral exploration, mineral development, mine production, mineral processing, mine site reclamation and much more. Minerals and metals are the building blocks of our modern society, they are key ingredients for buildings, vehicles, transportation networks and food production. Canada is a large landmass with a rich mineral deposit.
Stats
Canada's mining industry is one of the largest in the world. In 2019 Canada was responsible in producing more than 60 metals and minerals, Canada ranks among the top 5 worldwide producers for 14 different types of metals and minerals. Canada is the largest producer of potash worldwide followed by the 2nd largest producer of uranium and niobium. It is also the 3rd largest aluminum, nickel, platinum group metals producers, it ranks 4th in the world for sulfur, indium mining as well as having the 5th largest reserves of gold, diamonds, and titanium.
All these factors make the mining industry the biggest contributor of Canada's GDP, in 2017 this sector accounted for $75 billion or 3% to its GDP. In the same year the production value of metals and nonmetals accounted to $27 billion dollars. It is also the largest exporter of minerals and metals, were in the year 2017 the exports accounted for $89 billion or 19% of Canada's merchandise exports.
Employment Potential
The mining industry pays the highest average/salaries to its workforce of any industry in the country, As of 2017 there were nearly 4,26,000 people directly employed by the mining industry and an additional 2,06,000 people were indirectly employed.
Major Companies
A good number of the world's top mining companies are headquartered in Canada, operating domestically and internationally.
Nutrien headquartered at Saskatchewan is the largest producer of potash in the world with an operating revenue of $18 billion in 2017.
Barrick Gold "the 2nd largest gold mining company in the world" and tech Resources- the biggest mining and mineral development firm of coal, copper, zinc, and more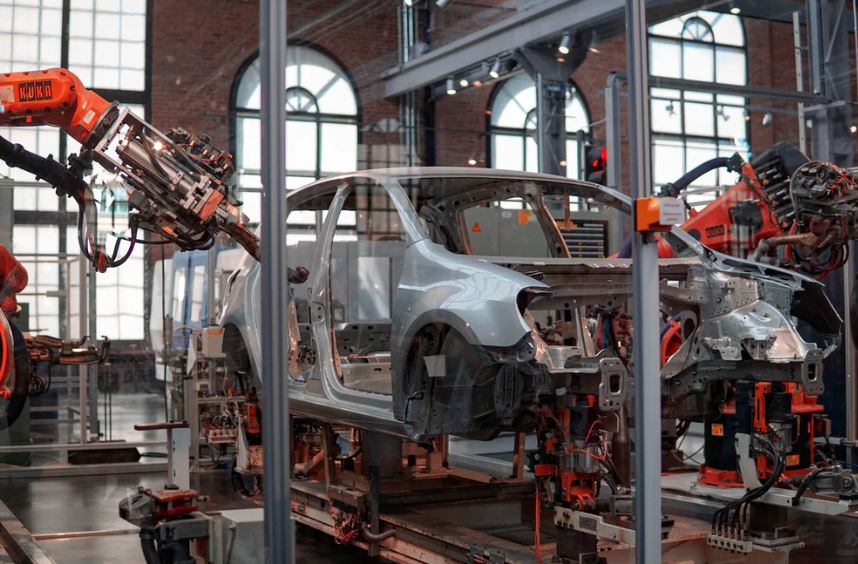 Manufacturing Industry
Overview
Manufacturing is a keystone to our modern economy and over the years have become more industrialized thanks to ever improving technology, constant innovation in production and techniques due to research, engineering and tradespeople. Canada is home to a broad and diverse manufacturing sector. It's regarded as a world leader in manufacturing exports. The Prominent industries for manufacturing include those related to chemical, food and beverage, petroleum and coal product, primary metal and transportation instruments production.
Stats
The Manufacturing industry is one of the biggest industries. In 2018 manufacturer sector contributed to 10% or $174 billion of Canada's total GDP. It is a significant contributor towards the growth of the Canadian economy as billions of dollars of goods are exported by the manufacturers every year. In 2018 the country exported $354 billion worth of goods which accounts to 68% of all of Canada's merchandise exports. This industry is accountable for providing jobs to 1.7 million people across the country.
Major Companies
Over the period of time, there has been an increase in manufacturing workers shortages in Canada, as a result the industry is focused on skill development and additional training to its employees as well as introducing various incentives program so that more young workers are attracted towards this sector.
There are over 80 companies in Canada which are related to manufacturing and production.
Green Space Brands which was ranked as 17th on the list of the 2019 Growth 500
My Construction Supply which was ranked as 18th on the list of the 2019 Growth 500
The ranking is from a Canadian website that ranks the fastest-growing companies in Canada. Their combined revenue for 2018 capped at $110 million.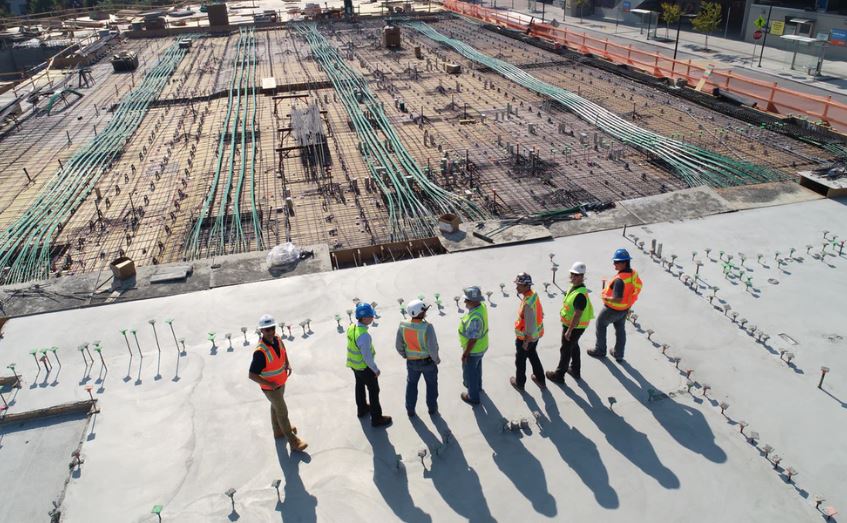 Construction Industry
Overview
The construction sector is one sector that has always been an important driver of the overall Canadian economy and also helps is in measuring how strong or weak the national economy is at a given time. Infrastructure and construction have undergone significant growth over the past decades with many skyscrapers being built at the major cities like Toronto, Vancouver and Calgary alone. As moving towards clean and sustainable environment-friendly energy production Canada showcases its commitment by implementing green building and sustainability in modern design and in construction techniques.
Stats
The Canadian construction industry contributed $110 billion to the country's GDP. This industry contributes close to 7% of the GDP as well as employs over 1.3 million Canadians, which is also in fact the 5th largest construction market in the world. The Industry's output value is expected to grow by $300 billion by 2023.
Residential construction was the largest market in 2018 accounting to 43.7% followed by commercial and infrastructure construction.
Employment Potential
As of now, Canada's economy is quite stable compared to its western counterparts. The growing demand for residential and infrastructure development, Canada is in need of skilled immigrants to replace the obsolete workforce. The sector leads to employing over 300,000 additional workforces in the next 5 years.
Major Companies
There are over hundreds of construction related firms inclusive of the top big players and numerous rapidly growing firms, the biggest construction companies in the country are
SNC-Lavalin group INC headquartered in Monteral
PCL Constructors INC headquartered at Edmonton
EllisDon Corp and
Aecon group INC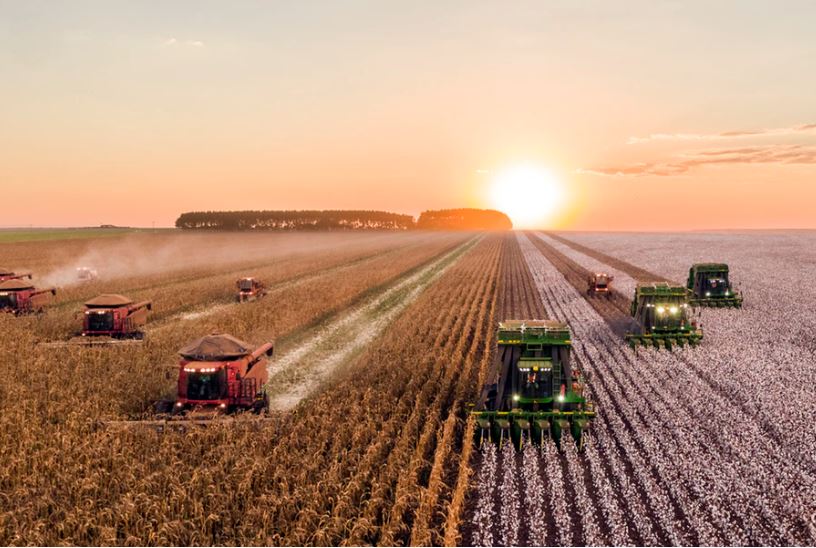 Agriculture Industry
Overview
Agriculture is one of the key industries in Canada, it is also among the most sophisticated and technologically advanced in the world. Farmers use scientific techniques and tools like crop and soil analysis as well as state of the art equipment.
The country has the best farmers and food processors in the world and thus have become a global leader in agriculture production. The nation's main crops cultivated are wheat, canola barley, corn, potatoes, soya beans, rice and sugar beets. Canada is a major supplier of wheat, where its biggest importers of wheat and other grains produced are the U.S and the Asian markets.
Stats
In a 2017 annual report by the agriculture and Agri-Food Canada, states that the sector contributed $111 billion or 6.7% of the country's GDP employing over 2.3 million people. In the report it further states that the agriculture and Agri-food exported around $56 billion.
The sector aims to grow Canada's agri-food exports to $75 billion by 2025.Among the agriculture industries, canola farming and poultry farming and processing was the largest contributor to Canadian GDP reaching $4.6 billion and $3.7 billion respectively.
Forestry is also a main source of contributor to Canada's economy. Forests cover about 42% of the land area in Canada making for the vibrant forest industry. The country ranks 2nd among the largest exports of forestry products.
Prime Jobs
The agriculture sector provides more than 2% of the population with stable and well-paying jobs. As of today the agriculture and agro food sector provides one in eight jobs to the country's total workforce, due to the growing demand of production and supply of agriculture farming and production there is a demand for good paying jobs such as agriculture salesman, research assistant, production assistant, farm manager and more.
Inclined to know more on the job opportunities in countries around the world. Do check out the Top 5 job opportunities in New Zealand.
Explore your study abroad career options by logging on to Kenznow Bridge and get access to unbiased study abroad advisory. Get Coached from the best for your GRE, IELTS, SAT and its completely online You may share your queries with Kenznow or email us at [email protected]
Note- The study is based on secondary research and readers are advised to use their discretion in using results of this research.