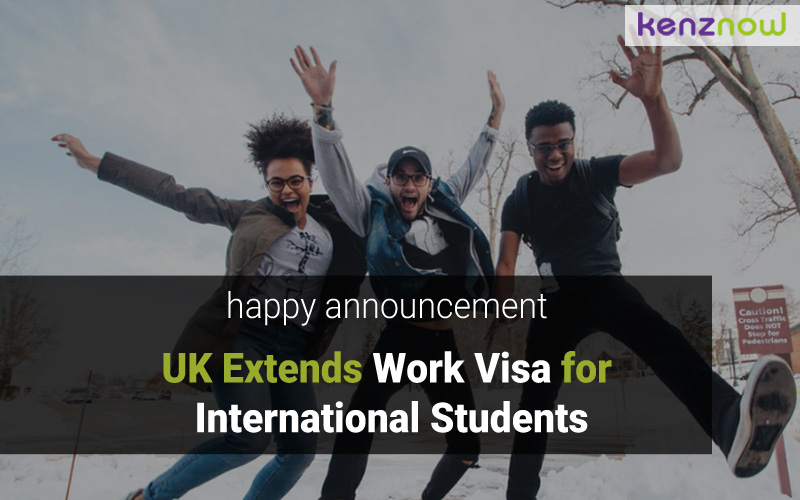 UK Extends Work Visa for International Students
A happy announcement from the United Kingdom authorities for international students, they can now have an extended post study work visa for 2 years after finishing their courses. This becomes applicable for all the courses starting 2020.
Advantage Students
In the current scenario, graduates with student's visa for bachelor's or master's degrees are allowed to work for only four months, further under a new scheme this period was extended to six months. This change in the scheme and extension of work visa was something the Universities in UK were campaigning since 2012.
Advantage Universities
With higher immigration of International students from EU and China in UK, the universities and department of education is said to be preparing for higher fees for new students starting from the year 2020. This would lead to higher revenue for the Universities and add to it this would also increase the flow of students from Indian sub-continent.
There will be no limits on the number students who can apply for the new graduate route. Last year, UK universities educated 460,000 international students, now the aim is set to cross 600,000 international students over next 10 years.
Advantage United Kingdom
Student's contribution would be important to build UK's cultural and economy. Government increased the time period so that they can stay in UK after completing their studies and presence of these students benefits UK more and more. Migration of students in large number could be a key for new trade and deals.
In short, extending the period of time of UK work visa for 2 years would be not only beneficial for UK and universities but also beneficial for international students.
Check out United Kingdom Top Universities 
Explore your study abroad career options by logging on to Kenznow Bridge and get access to unbiased study abroad advisory.
Feel free to compare ranking of various universities at Kenznow University Ranking. You may share your queries with Kenznow or email us at [email protected]