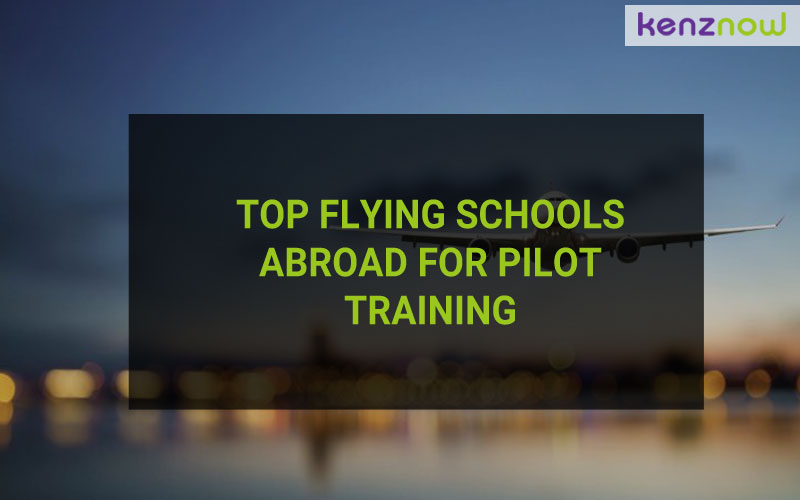 Top Flying Schools Abroad For Pilot Training
It is a dream come true for many aspiring young individuals to become a commercial pilot. The job, though, is a high risk one but also is fun, rewarding, adventurous and high paying. Thus it makes it imperative that one undergoes a lot of skill and training. Kenznow list out the top flying schools for pilot training in the world or abroad.
For good training and learning it is necessary to get oneself enrolled in a good aviation college. As a growing trend, in spite of having good colleges in India students are looking forward to colleges abroad. In India, the courses are for 2 years while abroad it is just for 6 to 8 months which gives them a quicker learning experience and save time. Following are the list of aviation colleges abroad are considered in the top rung of their field:
List Here Top Flying Schools For Pilot Training
1) CTC Wings (Europe): One of the most reputable colleges in the world. 99% of the students get placed with some of the other airline. That's what the general claim is. It has its training centre in different countries such as New Zealand, India, Singapore and Australia. The largest airline group of UK, easy jet hired almost 50% of the batch in the year 2013.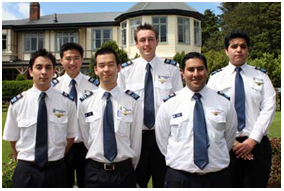 2) CAE Oxford Aviation Academy: One of the best aviation colleges in the world. It has experience of training pilots' for over 85 years. This aviation college has its centre in different parts of the world which includes Amsterdam, Brussels, Hong Kong, Melbourne, Pert, and Phoenix. It also has 2 centres in India one in Rae Bareli MP and other in Gondia Maharashtra. Due to its pedigree, alumni and multiple locations, it is one of the sought after colleges among the students.

3) Flight Safety Academy (USA): Established in 1966, one of the oldest aviation college. More than 15000 students are graduated from this University and are posted in top aviation company. This college offers well-equipped classrooms, administrative offices and Aircraft maintenance.
4) Singapore Flying College: Established in 1988, the University is known to train more than 1900 students for Singapore Airline Group and is placed in the top and reputed companies.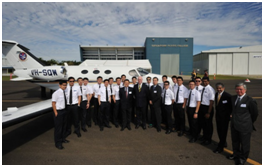 Generally, if the students are interested in pursuing the job of a pilot then they are required to apply in these colleges after completion of 10+ 2. The minimum age must be 17 years to enrol in the college. Each course has a different fee structure and you are required to submit all documents to the college. The Institute sends back the detail of fee structure and the date of commencement of the batch.
Explore your study abroad career options by logging on to Kenznow Bridge and get access to unbiased study abroad advisory. Feel free to compare the ranking of various universities at Kenznow University Ranking. You may share your queries with Kenznow or email us at [email protected]