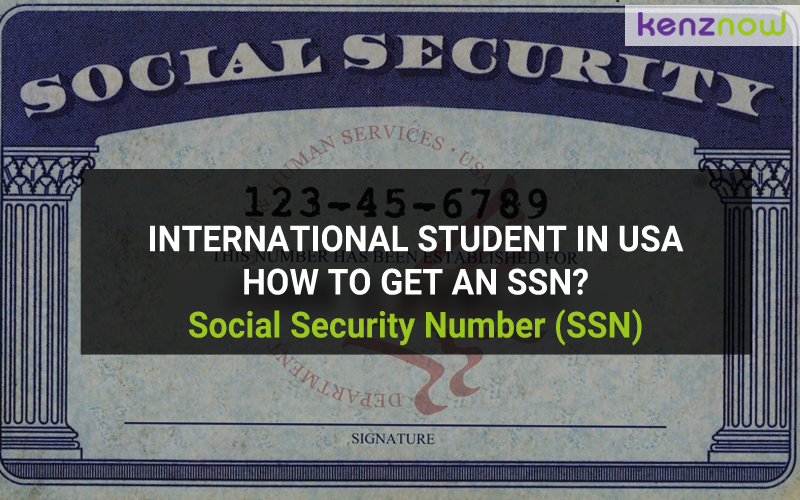 International Students in USA – How to get an SSN
What is Social Security Number (SSN)?
Social Security number is a unique identifier issued to all citizens, permanent residents (PR holders) and certain category of non-migrating professionals, students and workers. This is issued by the nodal body in USA called the Social Security Administration (SSA).
Use of SSN:
The popular understanding is that SSN is an identification document but in practice it has other important use as well, namely
It is used by the Government to understand wages and income of residents.
Used to provide doles and social security benefits.
Employment authorisations by government for certain category of visa requires SSN.
Opening of bank account and any financial transactions, it is nearly must, to have a SSN.
This is not your ITIN:
ITIN is Individual Tax Identification number, this is required to report any income and file taxes with the Tax authorities. This is not equivalent to your SSN. We shall cover this aspect in a later article.
How to get a Social Security Number (SSN) ?
Like many administrative things in USA, obtaining a SSN is also a well-established process and the administration is looking forward to issuing SSN to eligible category of visa holders. We have listed the broad steps that an international student may follow to get an SSN issued to him or her.
Step 1: Wait before you start.
Strange but it's true. It is a general practice to wait for at least 10 working days after arriving in USA and before applying for SSN. This time allows the government records to reflect your presence in USA.
Step 2: Verify yourself in SEIVS.
Student and exchange visitors information system (SEIVS), this is a database of all non-immigrant student and workers which are sponsored by government approved institutions. All international students need to confirm that their status is active in SEIVS, before applying for SSN. Check out more information on SEVIS by visiting the US Immigration and Custom Enforcement site.
Step 3:Apply for SSN at SSA office.
One can apply for an SSN at the local SSA Social Security Administration (SSA) office. One needs to carry in original the documents required for this process. The documents required are to verify the age, identity and visa status. Make sure that none of the documents have expired at the time of filing.
You may also want to check the best way to send money abroad and compare the foreign exchange rates provided by various service providers on Kenznow – India's first comparison site for needs abroad